MEG MACK (ANNE TAYLOR) was born in 1945.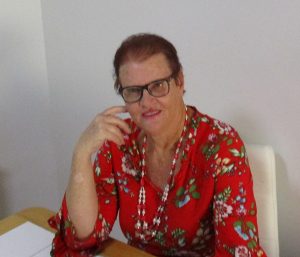 The poetry in this collection spans from the age of ten to the present day. She was schooled from an early age in Shakespeare, Wordsworth and the Lake Poets, and her verse is possibly the last of the "Old School" style.
Her working life consisted of a myriad of careers, from nurse to clerk, factory hand, kitchen hand, waitress, assistant to a private investigator, cleaner, laundry assistant, freelance writer, university student, youth worker, data processor and clerk again, as she married, divorced, and then raised her two sons alone and finally settled into permanent full-time work as they left home.
She was born in the Brisbane bayside suburb of Wynnum, and periodically returned there, However she has lived in many parts of Australia, first as the daughter of a state school principal who was transferred all over Queensland, then as the wife of a soldier who was posted all over the nation. She has also travelled in Europe and Britain and the Pacific, but her poems revolve round the south-east corner of Queensland where she feels most at home. She now lives near her extended family in Wynnum-Manly.
She has written several anthologies: "To Goldilocks from Peg", love poems written under the name of Anne Margaret Taylor when she was in her early twenties; "Reflections", also under the name of Anne Taylor, a collection of personal observations in verse; "Eureka", her political verse, written under her own name of Margaret Mack; and "Meandering", an anthology of all her best verse, written under the name of Meg Mack.
Her verse, unlike 'modern verse', is self-explanatory. She considered 'Goldilocks', with whom she fell violently in love in her early twenties, to be her great love, until at the age of sixty-five, in 2011. Proof that unrequited love produces the best love poems is in the fact that she wrote a book of love poems to Goldilocks.