I walk at sunset on the strand.
My thoughts are all of you.
I wish that we were hand in hand
Like other lovers two by two,
Talking over what we've done today,
Sharing our thoughts, our plans, our doubts, our dreams,
As the sea tide flows into the bay.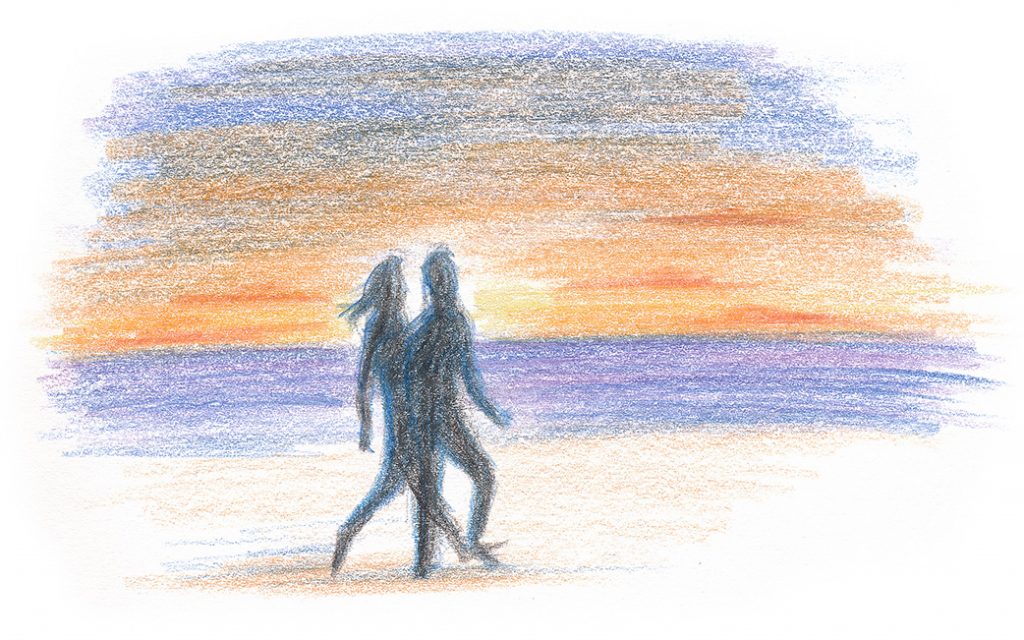 Yet I am not alone. To me it seems
You are beside me as the waves lap in.
Your thoughts are with me, breathing in my soul.
And when I watch the dawning day begin
Beyond the sea's horizon, and the waves that roll
Upon the sand, the rising sun will bring
Your presence still in every breathing thing.