Why is it that two hundred years from when
Coy maidens never dared to flirt with men,
And lovers hesitated to avow
Their feelings, we evade the issue now?
We hesitate, prevaricate, and try to read our lovers' minds,
Instead of being honest, for fear that being honest finds
Us in a disadvantage in the stakes of love.
We will not declare our love, but ask our loves to prove
Their love. Men play games and won't commit,
While women want perfection and demand the suitor fit.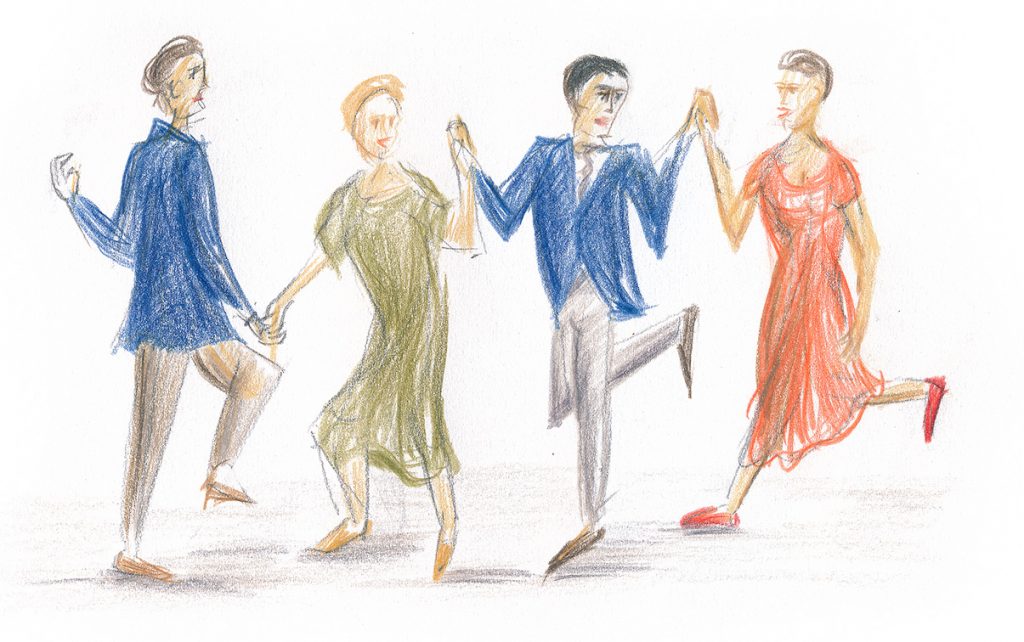 We all have dreams of what we want our love to be,
But what the one we choose is like starts as a mystery.
We fall in love on sight, and sight is sometimes blind
To imperfections of the character and of the mind.
But, ah, the thrill that surges when we find
The one we have been looking for, and he or she loves us in kind.
The boffins say it's just a surge of drugs within the brain,
Chemicals which make us "high", just a bit insane,
But when the feeling's not returned,
When the dose of dopamine
Doesn't flood into his brain, or hers, we set the scene
For seduction or pursuit, or evasion, being mean.
What chemicals are at work then, wryly may I ask,
When the game of love is played like a game of chess or draughts,
And heartache often follows, or love can turn to hate?
Better far the days when a woman had to wait
To be asked for her hand by some love-sick swain
Who would manfully declare his love and then accept the pain
Of her rejection, should she reject his suit,
Then marry in his agony some girl of good repute
Who might make as good a wife, whom he might come to love.
Better far when women were exempt to make a move
Except to flutter eyelids from the cover of a fan,
And hope for the attentions of a particular man.
But even when love's troth was pledged, then, even as now,
There was always the risk that a love would break his vow,
Or hers. What guarantee was there
That love would last forever, that forever one would care,
Would love, respect, and cherish, whatever might occur,
Accept one's faults and failings, no matter what they were?
It all goes back to honour, a virtue not now found
A lot, but in a character who's sound
It weathers any storm, loves through any tragedy,
Through good fortune and betrayal, and in peaceful harmony.