Written January 2020
Knowing that they come,
These women and these men,
To save our homes and livelihoods,
And some bravely gave their lives,
We will raise our hands in praise
Of them.
They do not fail, and we all hail
The courage and the strength
Throughout the length
And breadth of our scorched nation.
There has been no hesitation.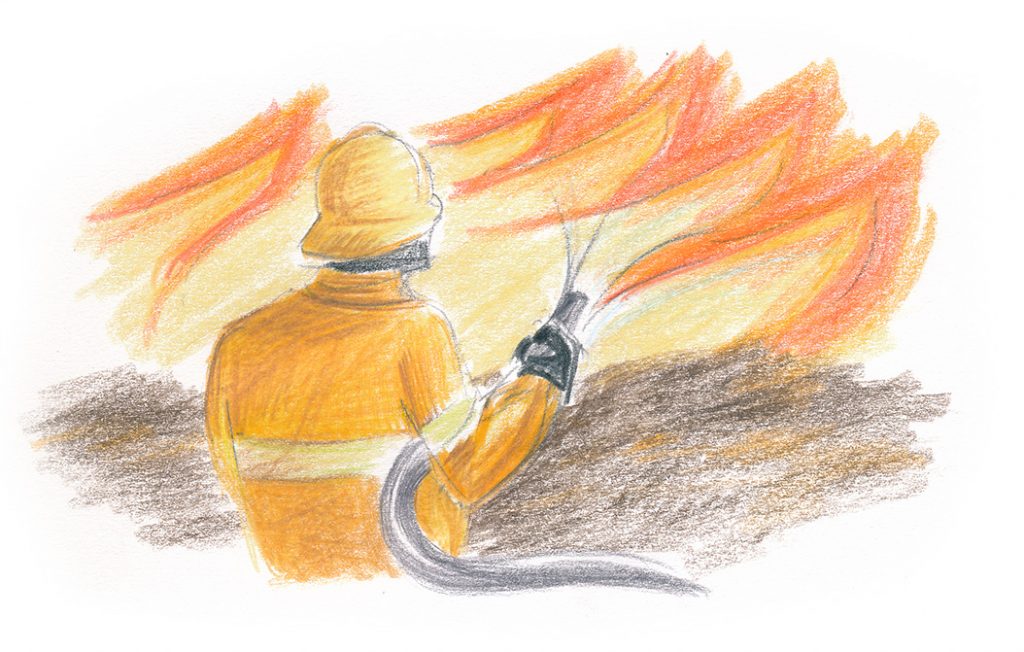 We farmers and we graziers,
As Australians praise us
For how we battle
To save crops and cattle,
Have no doubt that as the drought
Brought fire and ashen mire,
It was the women and the men
Who fought the fires again
And yet again, who bore
The burden.
As we weep for losses deep,
Let us be grateful that the hateful
Fires took no greater toll,
Though each soul lost
Was far too great a cost.
But let us hail the heroes.